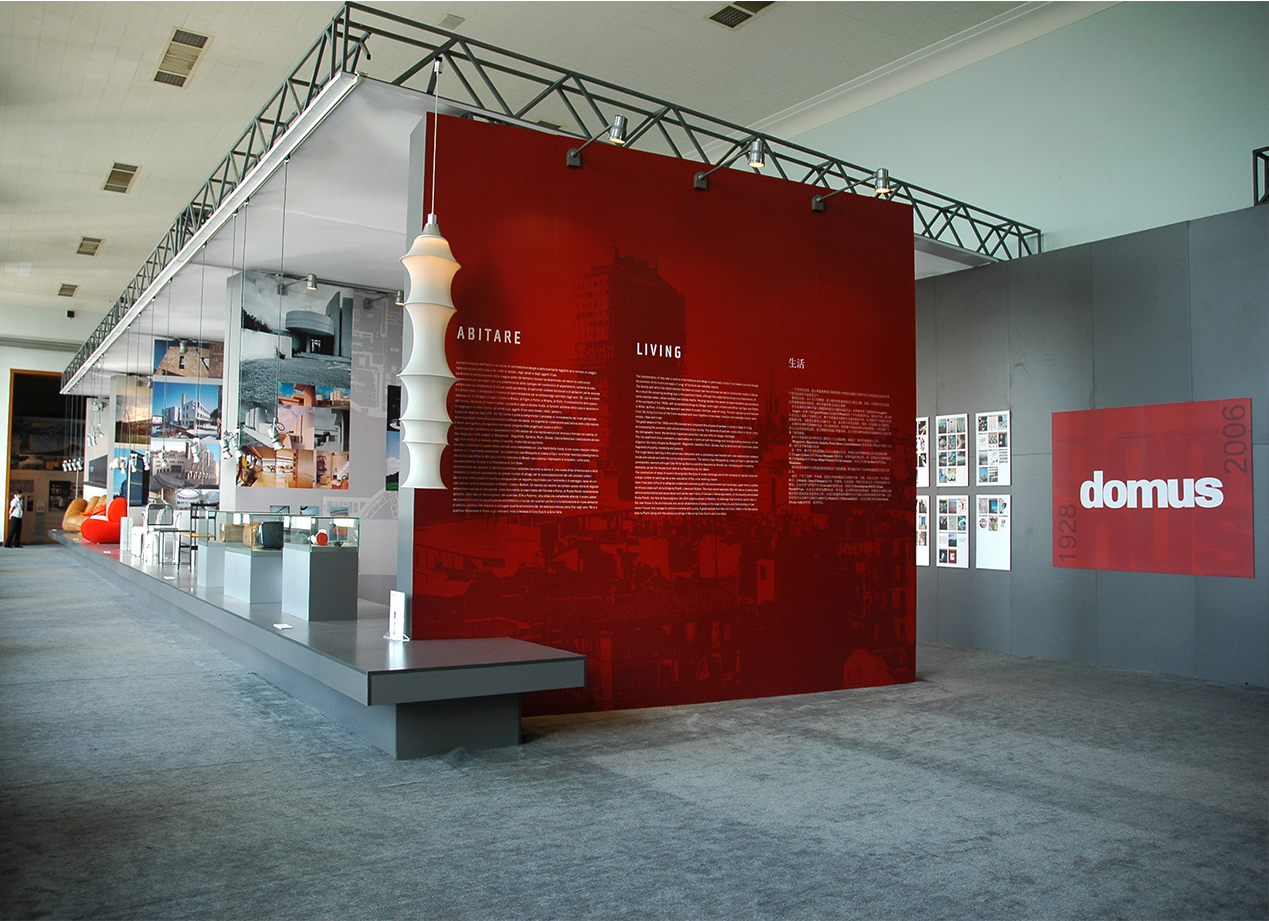 Client: Ministero Italiano dell'ambiente e della tutela del territorio
Where: National Museum of China, Pechino
Partnership: MOA, Gruppo Bandello, Angelo Bucarelli
Presso il National Museum of China in Piazza Tien an Men a Pechino, è stata ospitata la mostra "Visionitaliane: architettura e design verso un ambiente sostenibile", un progetto promosso dal Ministero dell'Ambiente, patrocinato dal Ministero per i Beni e le Attività Culturali e inserito nella "Sino-Italian Green Week", manifestazione dedicata ad illustrare molteplici aspetti della cooperazione italo-cinese.La mostra presenta un viaggio in un secolo di ambiente, architettura e design italiano e si è sviluppata in partnership con la rivista Domus e con il contributo della collezione permanente della Triennale di Milano e dell'ADI. Il progetto dell'allestimento curato da Mario Occhiuto, Gruppo Bandello e Angelo Bucarelli, è concepito come un viaggio che ha inizio dalla grande scala del paesaggio, alle città, le piazze, gli edifici e gli oggetti.
The National Museum of China, Tienanmen Square, Beijing, hosted the exhibition "Italian Vsions: architecture and design towards a sustainable environment", a project promoted by the Ministry for the Environment, patronized by the Ministry for Culture and part of the "Sino.-Italian Green Week", an event dedicated to the many aspects of Chinese-Italian co-operation.The exhibition presented a journey into a century of Italian environment, architecture and design, and was the result of a partnership with Domus magazine and the permanent design collection of the Triennale di Milano and ADI. The exhibit design curators were Mario Occhiuto, Gruppo Bandello and Angelo Bucarelli, and it was conceived as a journey in Italy, from the landscape scale down to cities, piazzas, buildings and objects.