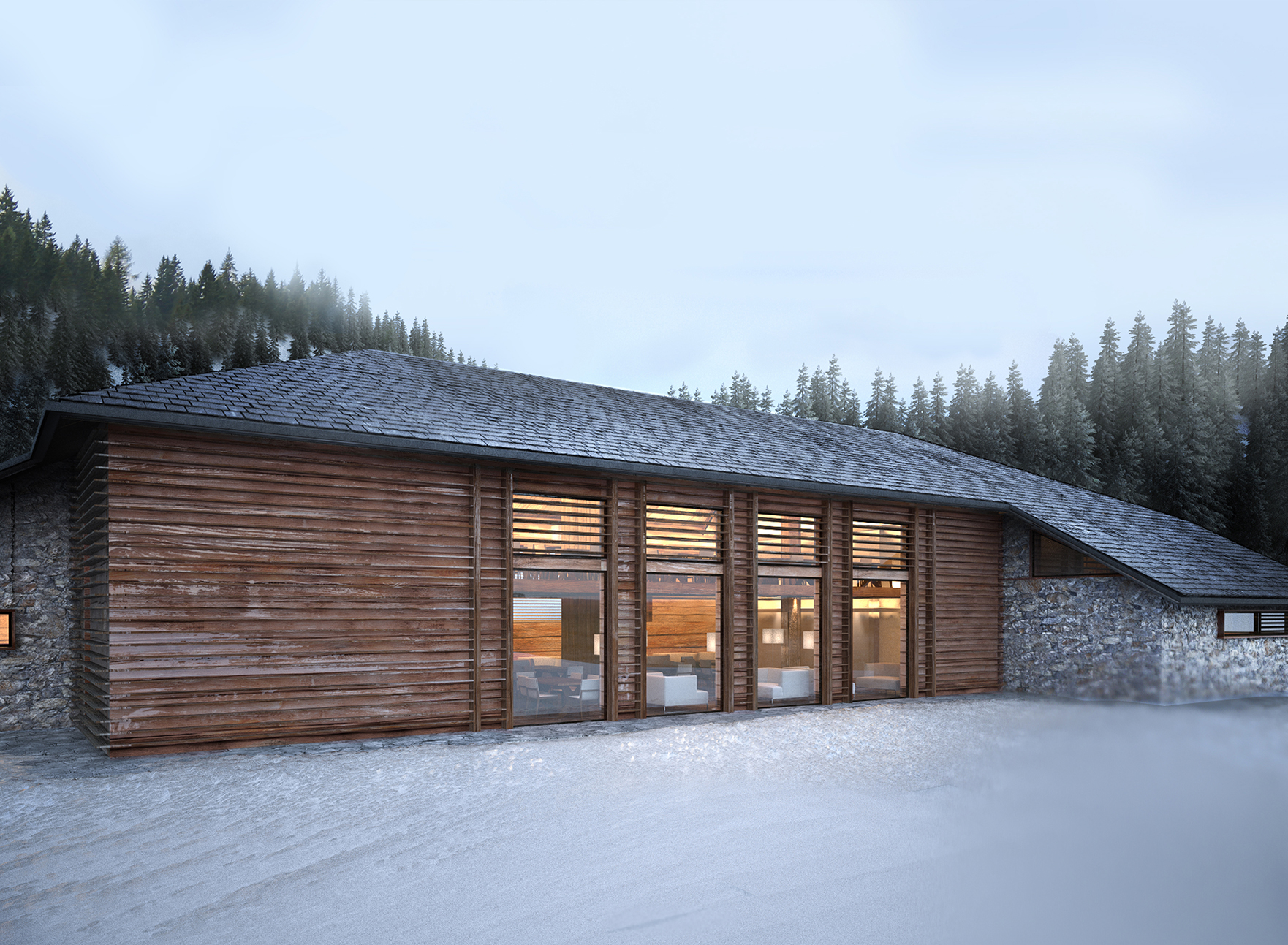 Client: ATA Hotel / Unipol
Where: Madonna di Campiglio


Progetto di ricostruzione e riqualificazione della Malga a Campo Carlo Magno, ad uso ricettivo in connessione con le strutture del Golf Hotel esistente. Nel progetto la composizione delle facciate nasce da un'alternanza tra volumi rivestiti in pietra di recupero e in legno con tavole disposte in maniera alternata, di piatto e di coltello, rimandando a parametri murari modernisti che riprendono la texture orizzontale dei blocchi dei tronchi del blockbau. Nella facciata principale Il rivestimento è scandito dalle aperture realizzate a tutta altezza, incorniciate da imbotti in legno, affiancate da partizioni verticali che riprendono il concetto dei contrafforti originari della costruzione.
Reconstruction and redevelopment project of the mountain cottage in Campo Carlo Magno, used as accommodation and connected with the existing Golf Hotel structure. The design composition of the façade is characterized by succession of volumes covered by recycled stone and wood. The wooden boards are laid with an alternate texture, inspired by the modernistic walls and the horizontal textures of the blockbau structures. The main façade composition is characterized by the alternation between wooden-framed full height openings and vertical partitions, in order to recall the buttresses of the original construction.