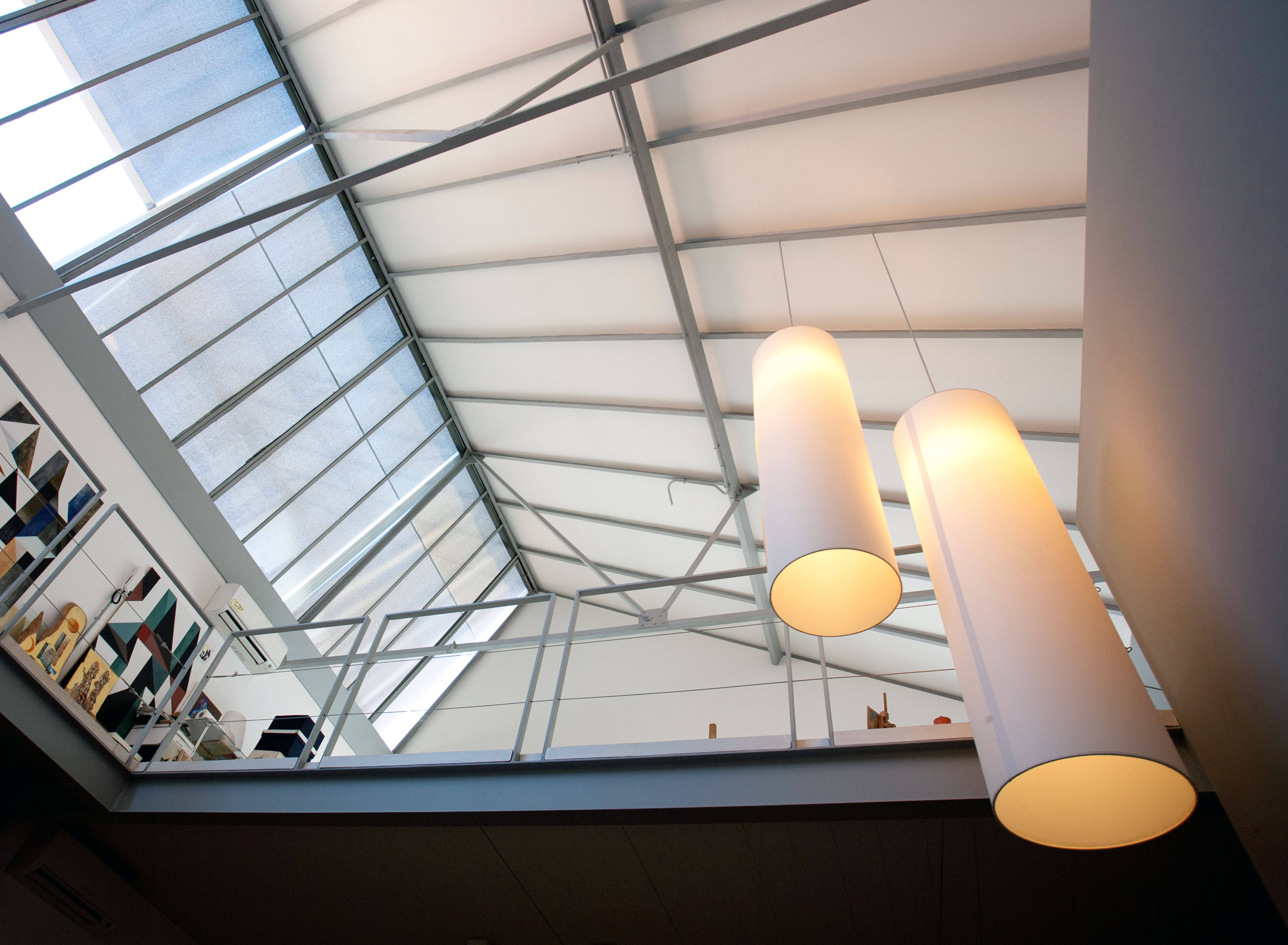 Client: Private Client
Where: Milano


Un loft composto da un ampio piano terreno e da un soppalco con piccolo terrazzo fiorito, per ospitare la vita e il lavoro di un artista. Pur se in fluida continuità di spazio e di vita, il piano inferiore è quello della vita, il piano soppalco quello dello studio e del lavoro.
Lo spazio è concepito come un open-space all'interno del quale piccoli spazi dedicati a funzioni specifiche (cucina, servizi, camere da letto, sauna, contenimento) sono immersi come isole definite. Finiture semplici e monocromatiche (resina grigia, pareti chiare), a tutto vantaggio della luce e delle opere.
An urban loft comprising a large ground floor and a smaller mezzanine terminating in a small terrace filled with flowers, to host the life and work of an artist. There is a full visual continuity between life and work-space in this loft, but life is mainly concentrated on the ground floor and the mezzanine is the primary space dedicated to work.
Space was conceived as an open-space living area, a visual three-dimensional continuum with small spaces dedicated to specific functions (bathrooms, sauna, kitchen, bedrooms, wardrobe) immersed within it as islets. Simple and monochrome finishes (grey resin, light-coloured walls) so as to take full advantage of natural light and the artist's pieces.