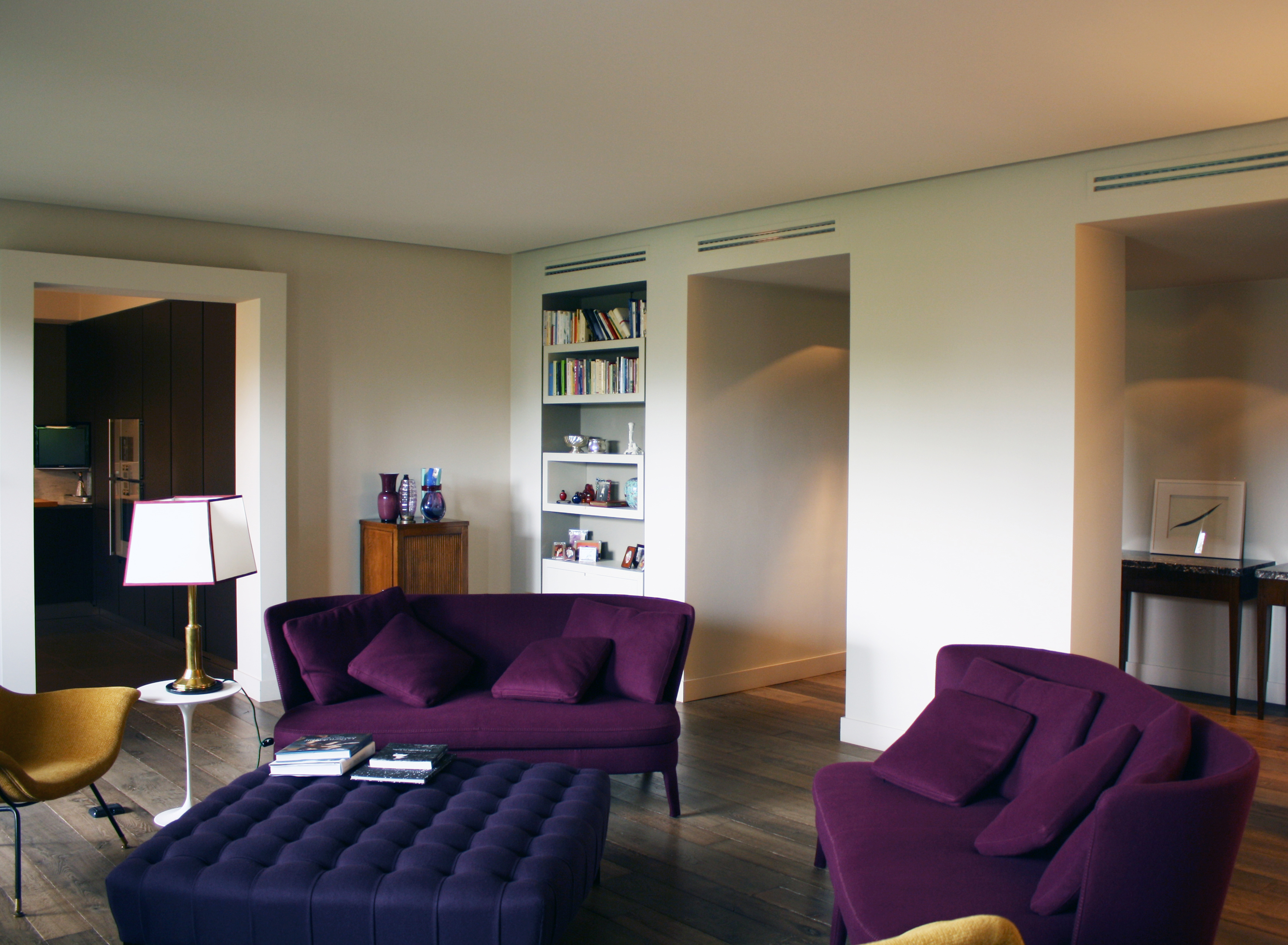 Client: Private Client
Where: Milano
Partnership: Arch. Giovanna Giannattasio
Lo spazio in questo appartamento privato per una coppia (all'interno di un complesso progettato da Giovanni Muzio negli anni '50) è stato suddiviso in diverse zone funzionali a seconda dei flussi privati e pubblici che vi sono all'interno. L'impianto simmetrico dell'area più pubblica vede al centro il soggiorno affiancato da cucina e pranzo che si affacciano tutti su un lungo balcone fiorito, e dal quale entra la luce vibrante del 4° piano. Tutto lo spazio è reso omogeneo da un unico colore neutro di base e da un mix di arredi contemporanei e di pezzi di antiquariato e modernariato scelti con cura.
Space, in this apartment for a couple (part of a condo nuilding designed by Giovanni Muzio in the 50's) , has been subdivided into different functional zones according to levels of privacy within it. The symmetric layout of the daytime area has the dining room at its centre with the kitchen and dining room at its sides, all of which face onto a long flower-filled balcony, filling the apartment with the vibrant light of the 4th floor. All of the space is finished in one neutral colour. Accurately chosen contemporary and modern furniture is interspersed with pieces of antique and modern art.