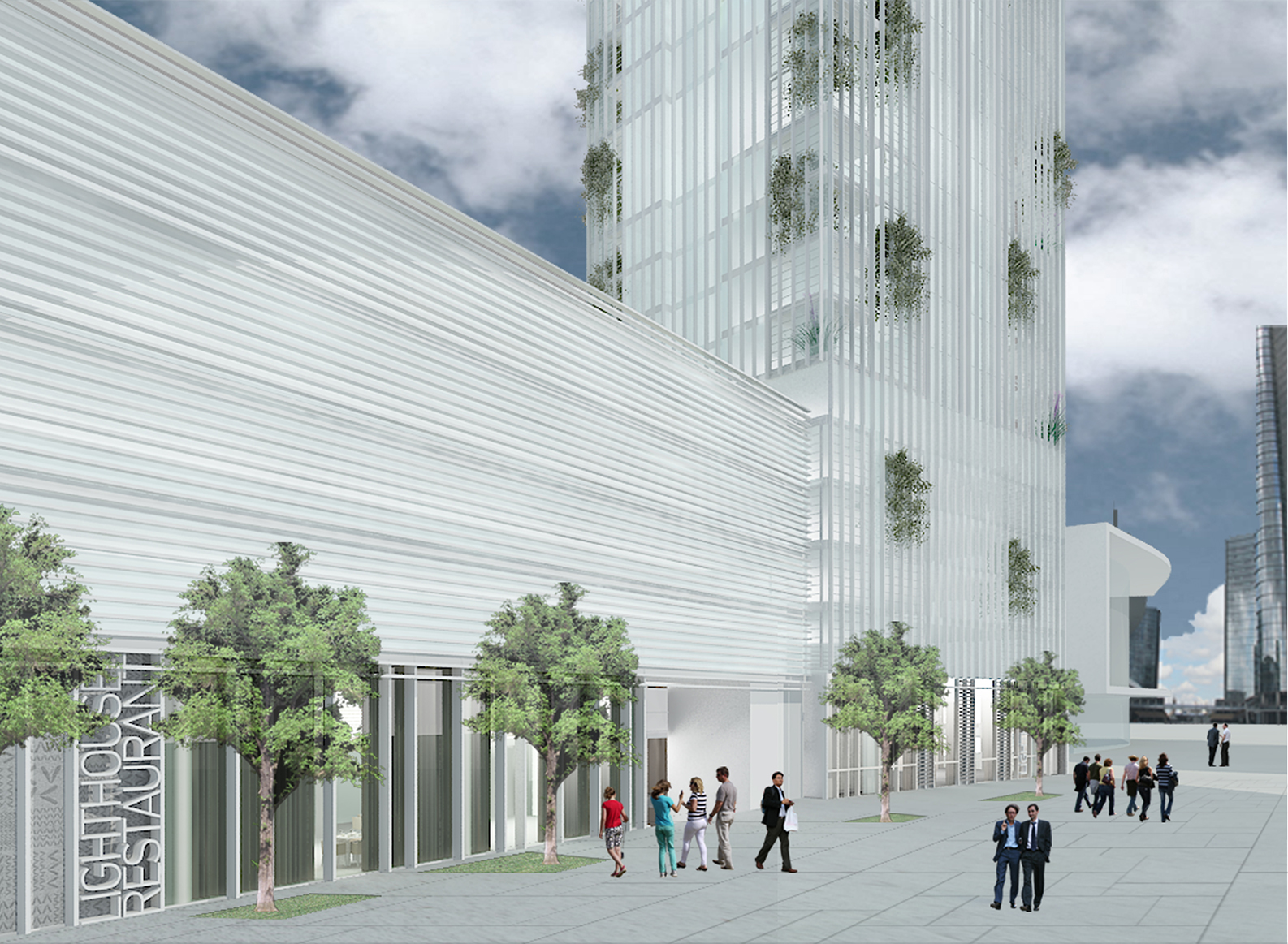 Client: Meridiano Secondo
Where: Milano


Il progetto di The Lighthouse si proponeva come una torre di vetro leggera ma riconoscibile in piazza Gae Aulenti divenendo in notturna un'icona di luce proprio come un faro: il faro della città. L'obiettivo era creare una nuova icona urbana, inserita a pieno titolo nello skyline di questa nuova parte di città, a livello di riconoscibilità e innovazione pure all'interno di una tradizione urbana milanese.
Lighthouse: una sintesi delle metafore di faro della città, casa di luce e casa leggera.
The project for the Lighthouse had the aim of being perceived as a glass tower, standing out, light but recognizable, from piazza Gae Aulenti, becoming a light icon at night, just like a real urban light-house. The objective was to create a new urban icon within the skyline of this new part of town, at the same time recognizable and innovative although within Milanese urban tradition.
Lighthouse: double metaphor of house of-light and house of-lightness.