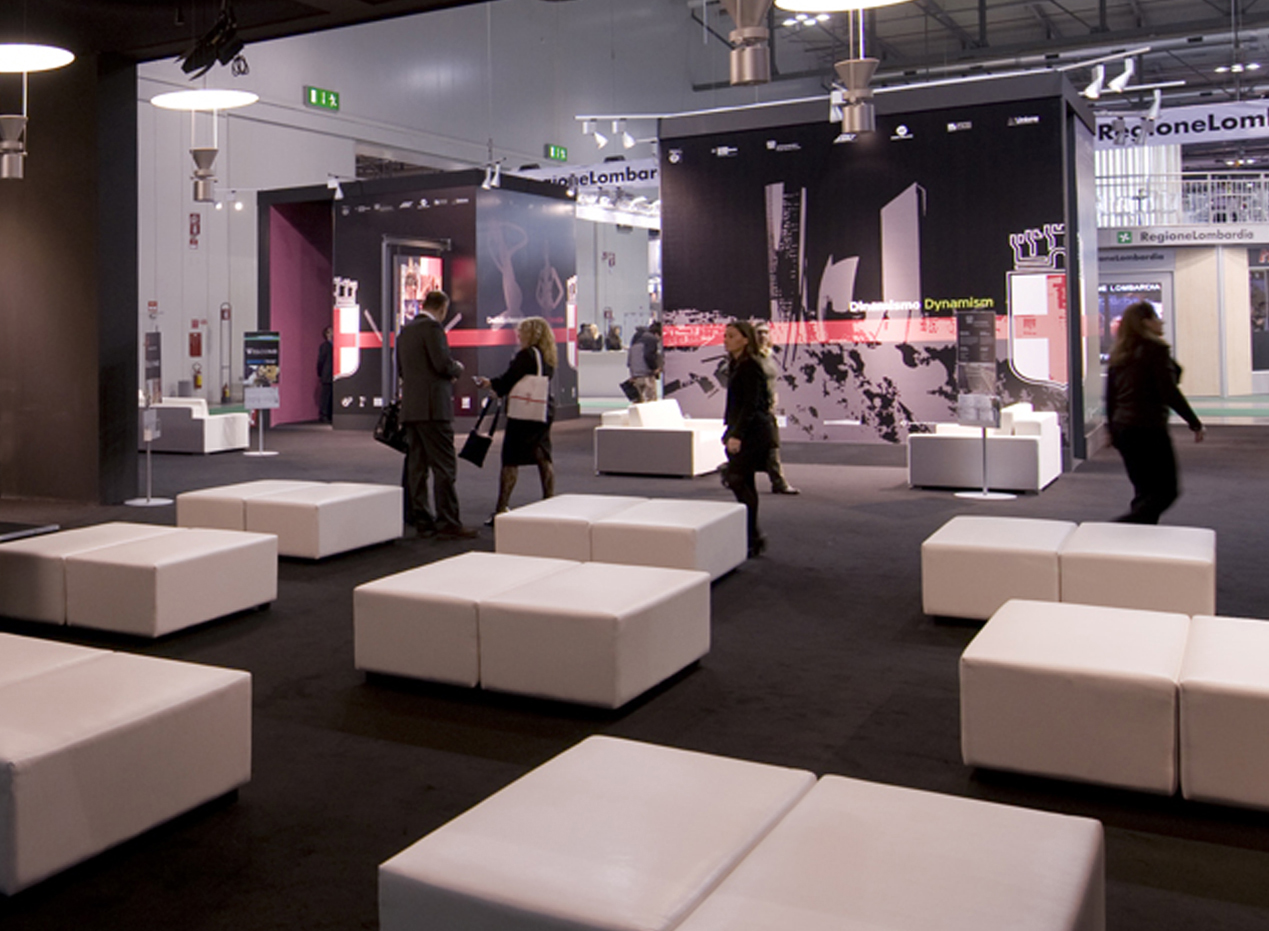 Client: Comune di Milano
Where: Rho Fiera, Milano
Partnership: Gruppo Bandello
Lo stand alla Bit del 2009 del Comune di Milano propone di mostrare le molteplici eccellenze di Milano, attraverso la presentazione della qualità abbinata alla ricerca estetica, tecnologica, e organizzativa. Per tale motivo si è scelto di organizzare uno stand di 1000 mq sull'eccellenza della città che proponesse un approfondimento del linguaggio estetico, artistico, tecnologico, organizzativo, insito nello ambiente milanese, un viaggio tra arte, materia, progetti, realtà operative in un dialogo continuo che metta in risalto l'inventiva milanese abbinata ai contesti e alla funzionalità.
The stand for the Comune di Milano at the 2009 BIT was to show the many excellent attributes of Milan, through a high quality presentation linked to aesthetics, technology and organization. For such motives it was decided to organize a 1000 sq.mt stand on the excellence of the city, proposing an in-depth look through the language of aesthetics, art, technology, and organization, all of which are embedded in the Milanese environment. A journey through art, materials, designs and real operations in a continuous dialogue highlighting the inventiveness of the Milanese coupled with their functionality.