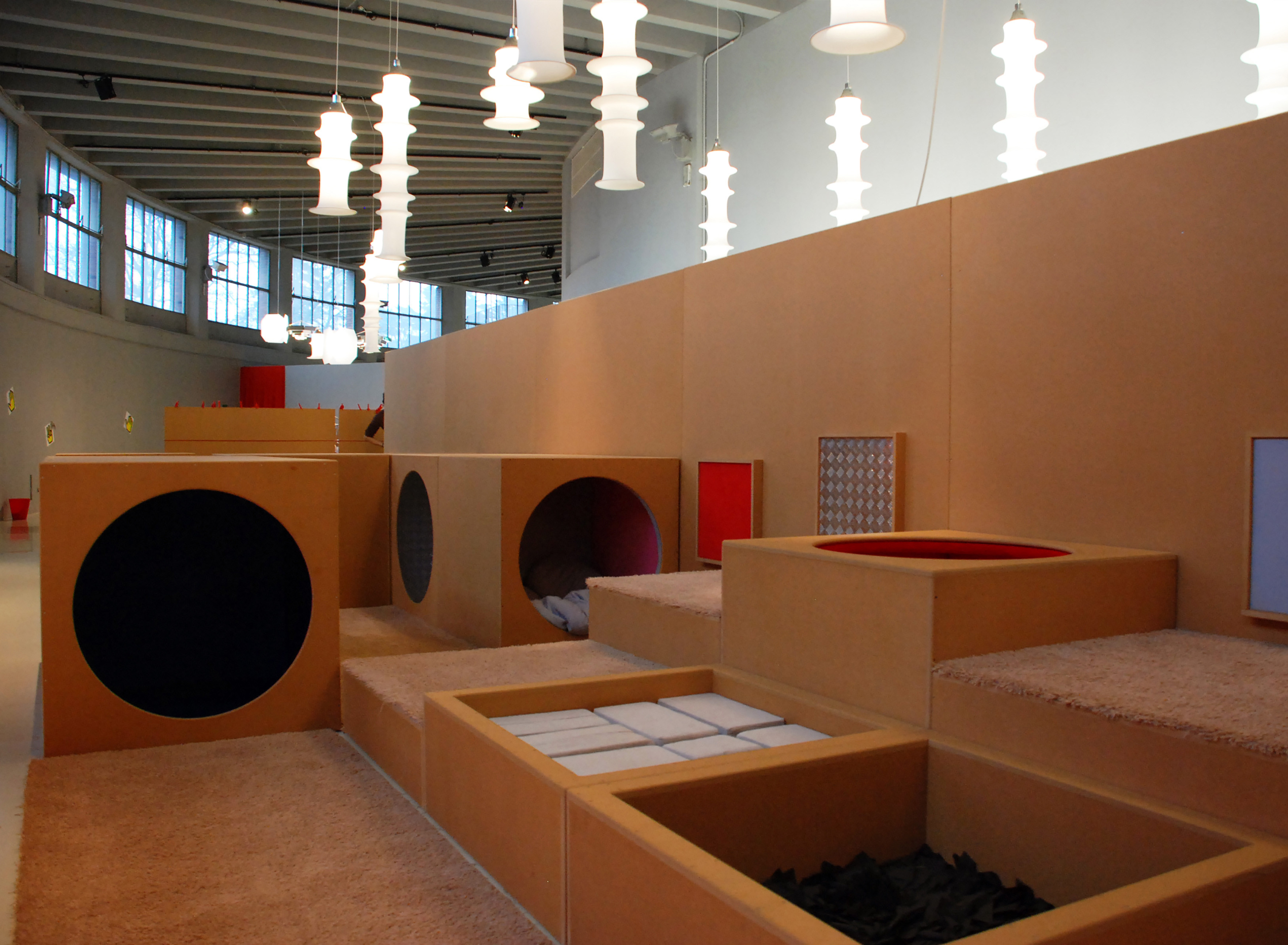 Client: Muba - Museo dei bambini Milano
Where: Travelling Exhibit
Partnership: Gruppo Bandello, Marco Pennisi & C-Graphics
La mostra era un omaggio a Bruno Munari nell'anno delle celebrazioni per il suo centenario, ed è dedicata ai bambini in età prescolare (2-6 anni). Nasce come mostra itinerante, infatti dopo la Triennale di Milano è stata ospitata a Roma, Napoli e San Paolo.
La mostra presenta Bruno Munari ai bambini attraverso alcuni dei progetti che il designer ha realizzato per loro, tra i quali "più e meno", la scimmietta Zizì, l'alfabeto ABC, oggetti, giochi e libri, oltre a un percorso motorio tattile e laboratori per la realizzazione di 'prelibri'.
The show 'Forbidden not to Touch' was a tribute to Bruno Munari on the occasion of the centenary of his birth and was dedicated to children of pre-school age (2-6 years old). The show was designed to be itinerant and, after Triennale in Milan, it continued to Rome, Naples and Sao Paulo.
The show presented Bruno Munari to children, illustrating some of the designs he made for them; various objects, amongst which: 'Più è meno', Zizi the monkey, alphabet ABC, game books, a tactile and sensory installation and an activity workshop where kids could create their own 'pre-books'.