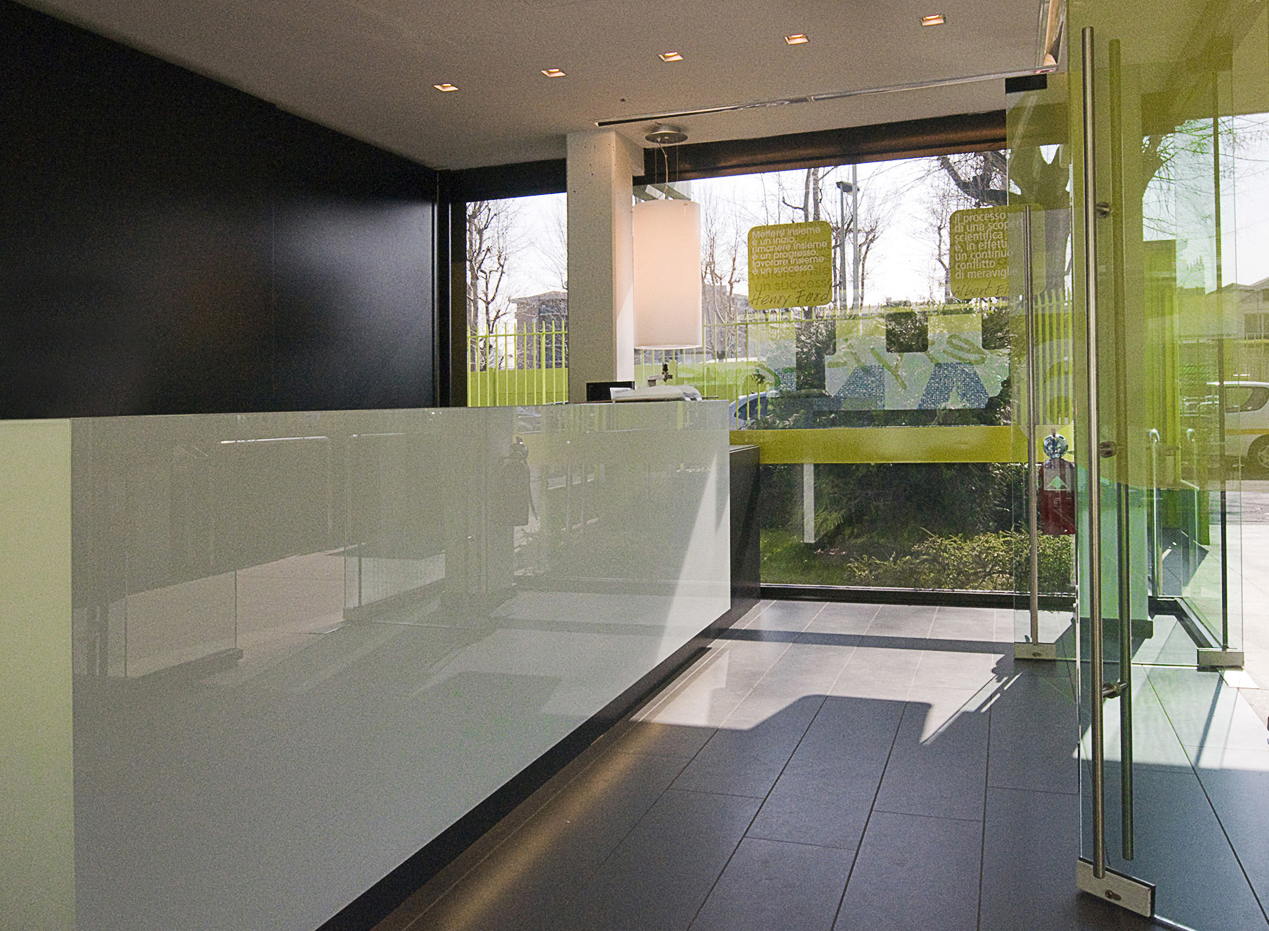 Client: Zambon Group
Where: Bresso, Vicenza, Lonigo, San Paolo, Parigi e Bruxelles
Partnership: Gruppo Bandello
Il progetto Benvivere ha riguardato il rifacimento di 5 piani ad uso uffici della sede del gruppo chimico-farmaceutico a Bresso e la realizzazione di una zona di servizi comuni (sale riunioni, lounge, spazi formazione e un auditorium), completo di dehors. Il progetto costituisce uno dei risultati tangibili di un profondo processo di rinnovamento strategico ed organizzativo dell'azienda, volto a migliorare il benessere dei dipendenti e a valorizzarne proposte e talenti. Il progetto è integrato con grafica e comunicazione a cura di Gruppo Bandello (facciata di grafica, segnaletica, grafica ambientale interna). Una declinazione del progetto è stata realizzata sulle sedi produttive degli impianti chimico-farmaceutici ad Almisano di Lonigo e Vicenza e nelle sedi direzionali di San Paolo, Parigi e Bruxelles. Ulteriori declinazioni del progetto sono in corso negli impianti produttivi di Barcellona e Cadempino (Svizzera).
The 'Benvivere' project covered the face-lifting of 5 floors of the head office of Zambon, the chemo-pharmaceutical group at Bresso and the creation of a communal services area (meeting rooms, lounge, collecting areas and an auditorium) complete with outdoor lounge area. The project represented one of the tangible results of a profound renewal of the organizational and strategic processes of the business, with the intention to improve the working conditions of employees and give value to their proposals and natural talents. The project was integrated with graphics and communication created by Gruppo Bandello (graphic panels, directions, internal environmental graphics). A declination of this project was extended to the chemo-pharmaceutical production units at Almisano and Vicenza and in the group offices in Sao Paolo, Paris and Brussels. Other extensions of the project are underway in production units in Barcelona and Cadempino (Switzerland).