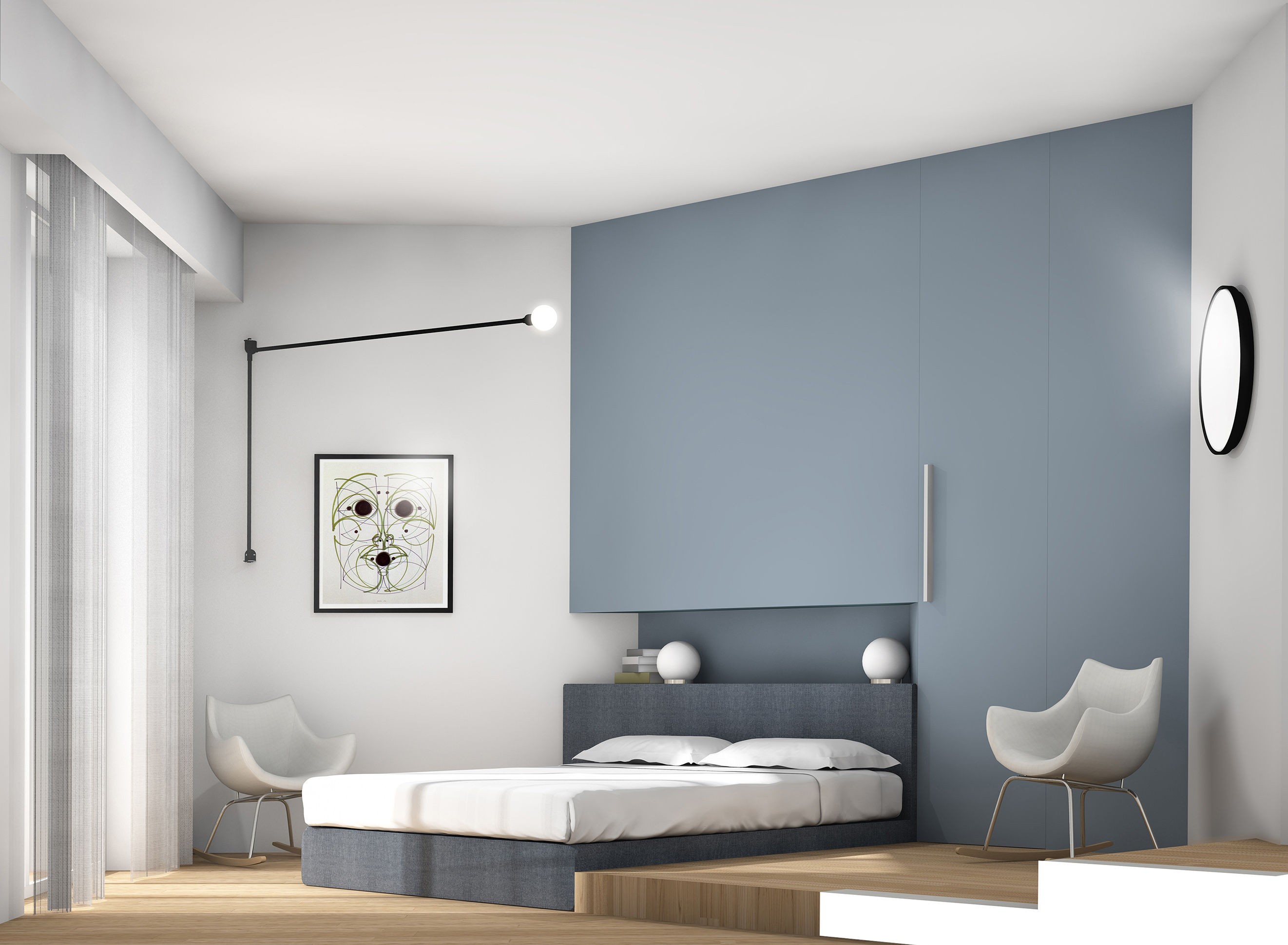 Casa per una giovane coppia
Client: Private Client
Where: Milano


L'appartamento si trova al quinto piano di una stabile signorile degli anni '60 e presenta un interessante impianto distributivo risalente ad un progetto degli anni '80, caratterizzato da setti diagonali, pedane e gradini di raccordo tra gli ambienti . Il nostro progetto ha voluto salvaguardare il più possibile questo impianto distributivo seppur nel rinnovo completo dei materiali e delle finiture maggiormente in linea con i gusti e lo stile di vita dei clienti: una giovane coppia con una bambina.
L'intervento architettonico ha visto una maggior apertura della zona cucina che diventa cosi il fulcro della casa, direttamente collegata tramite una grande vetrata scorrevole alle zone pranzo e soggiorno. Si crea così un cannocchiale visivo che attraversa interamente l 'appartamento collegando i due terrazzi alle estremità, consentendo alla luce naturale di invadere gli spazi durante il corso dell'intera giornata.
The apartment is located at the fifth floor of a 60's high-quality building and is characterized by an interesting distribution system dating back to a project from the 80's, distinguished by the use of diagonal walls, steps and platforms as connection between spaces. The project maintains this original distribution system but renovates it completely in materials and finishes, so as to be more in line with the tastes and life-style of the clients: a young couple with a child.
The architectural intervention opens up the kitchen zone so as to transform it into the cornerstone of the house, directly connected with the dining and living rooms through a large sliding glass wall. In this way we created a visual connection crossing the entire house and linking two opposite terraces, allowing natural light to permeate all spaces during daytime.